phone: (713) 542 4959
fax: (281) 260 7119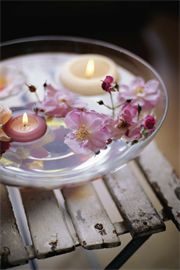 List of Services
All services listed below are provided on-site to your home, hotel, or office.
Traditional Massage: Every "body" will love this! Have a Massage Therapist will come to you. All materials are provided, so relax and enjoy! One hour, $100-$125. Call for more massage information and pricing.
Couples Massage: Share the gift of massage with someone special. Received in the comfort of your home or hotel, a massage for two will be a gift to remember. Great for anniversaries or any special occasion. Call for couples pricing.
Fresh linens, relaxing music, professional grade oils and lotions are included with your traditional massage session.
Corporate chair massage: Have an event? Chair massage is ideal for corporate events, public events, health fairs, and a thank you for a job well done. This option is great for those seeking relief of the neck shoulders, and back. *Call for corporate scheduling and pricing.
Massage parties: A unique way to celebrate with family or friends. This option is ideal for events such as birthdays, baby/bridal showers or a girl's night out! Entertain your guests and unwind at the same time. Perfect for groups of 4 or more. Call for details and pricing.
Add a basic spa service! Exfoliations and mud wraps keep the hands and feet soft and smooth. Call for more details.
Additional information
*Prices are based on location and scheduling. Please call for more information.
*Payment is due upon receipt of service.
*Gratuity is not included but greatly appreciated!
Need an appointment?
Call today. 713-542-4959
Business hours
M-F 10 am to 8 pm
Sa- Su Call for availability
Home Profile Benefits Services Contact Us Payments